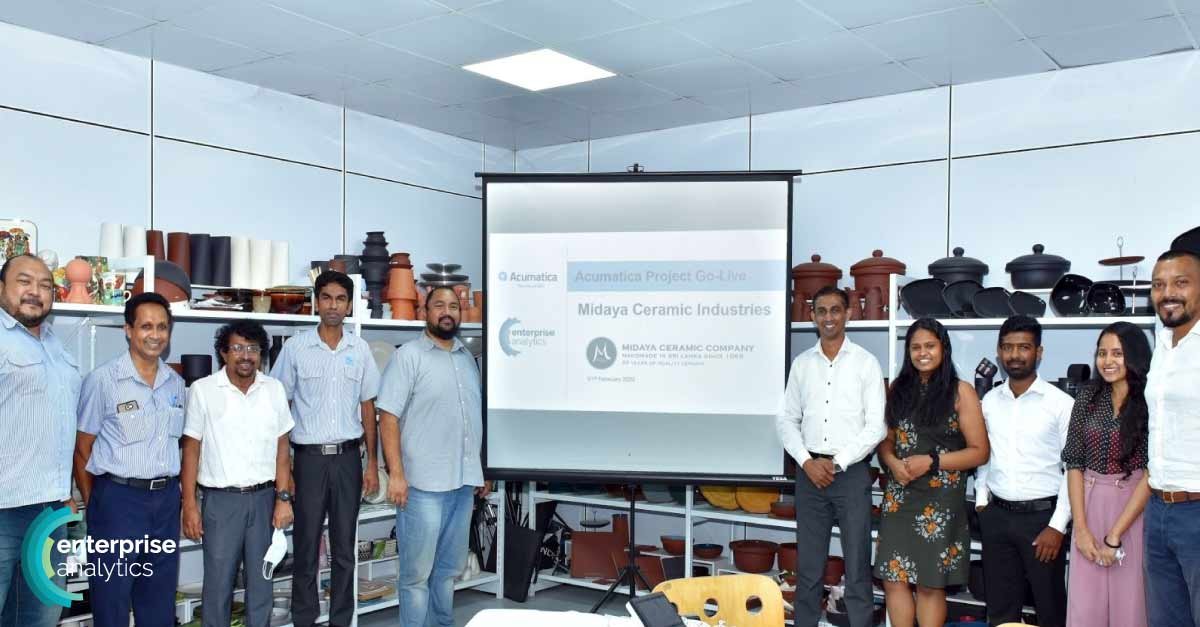 It is with great pride we announce the successful Acumatica ERP project go live of Midaya Ceramic Company Pvt Ltd.
As one of Sri Lankas oldest ceramic manufacturing companies, Midaya produces a large range of high-quality ceramics for a number of international clients. Established in 1968, Midaya has nearly half a decade of experience and expertise in the industry and is equipped with their own in-house crushing plant, slip house, mould making department, laboratory, design studio and packaging plant.
Acumatica Cloud ERP came in great use to simplify workflows while reducing duplication of activities and lead-times of processes, thereby increasing speed of decision making accuracy and relevance of enterprise-wide information.
As a Acumatica APAC Gold-Certified implementation partner, Enterprise Analytics we take great pride being instrumental of making this project a great success!!