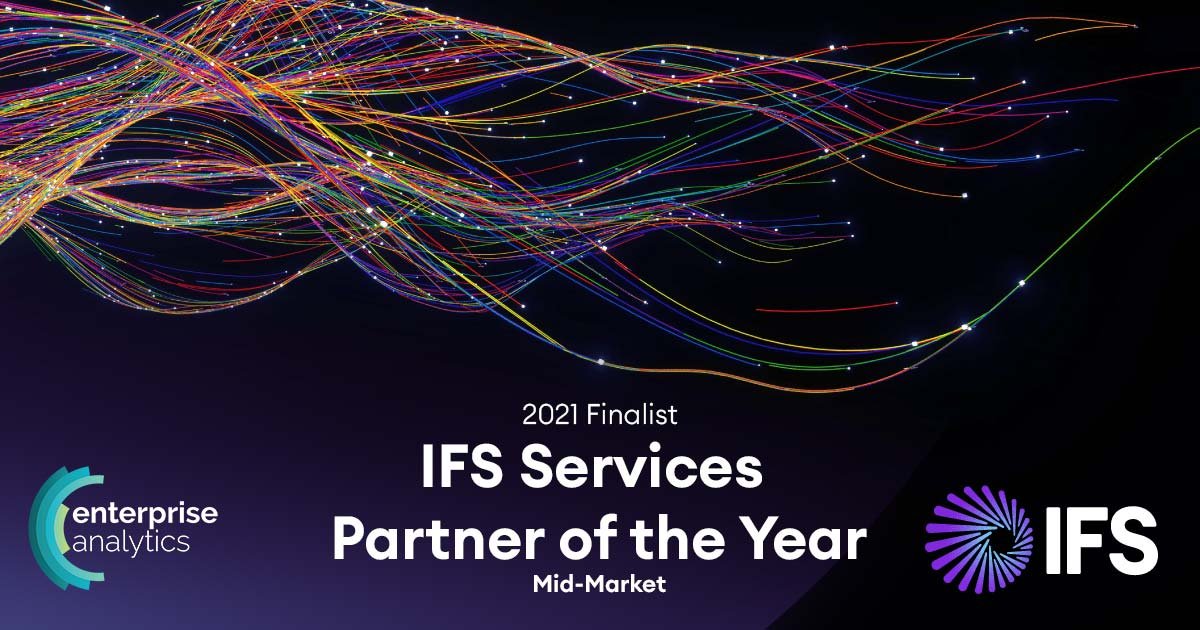 We are very proud that Enterprise Analytics has been recognized as a finalist in the category of IFS Services Partner of the Year for Mid-Market at the annual Partner of the Year Awards conducted by IFS globally to recognize partners' continued dedication to the IFS Partner Program.
We would like to thank IFS and our customers for placing their confidence on our services. A special thank you goes to our wonderful team for their continuous dedication in everything we do, to go the extra mile to provide an exceptional service to our customers. This achievement will further support and strengthen our expansion goals in 2022.
IFS Services Partner of the Year is nominated based on partners' expertise in implementation methodology, breadth of knowledge of IFS solutions and instrumentally superior customer service mentality in delivering a multitude of successful projects in record time driving exponential ROI for customers.
Read More at:
https://www.ifs.com/news-and-events/newsroom/2021/10/21/ifs-announces-winners-of-2021-partner-of-the-year-awards/